Benriach A World Of Flavour - Whisky Festival May 2022
£30 - With Global Brand Ambassador Stewart buchanan
The Craigellachie Hotel - Blue Room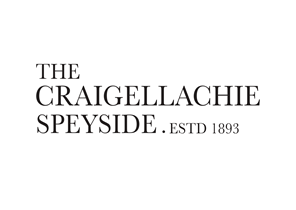 Come along to the oldest Whisky hotel in Speyside, The Craigellachie Hotel. Sitting at the very heart of Speyside it has been a focal point for travellers for over three centuries from the original Drovers Inn to the historically important building that stands here today. Designed by Charles Doig the man responsible for the famous pagodas and many of the distilleries around Scotland. The Craigellachie is home to Copper Dog Pub and the world famous Quaich Whisky Bar.
Join BenRiach's Global Brand Ambassador, the legendary Stewart Buchanan, as he guides you through the incredible whiskies from BenRiach.
This tasting will give the guest the chance to get a better understanding of the casks used for whisky maturation, what flavours they impart into the spirit and also the chance to try the casks previous occupancy.
Along with the the BenRiach whiskies you will get the chance to try the respective barrel styles used across the range with samples of Pedro Ximemez, Olorosso, Bourbon, Rum, Marsala and Virgin Oak Bourbon.
For more information please email
thequaich@craigellachiehotel.co.uk
or
guestrelations@craigellachiehotel.co.uk